January 14, 2015
CLIENT
«CNPC» company, Ashgabat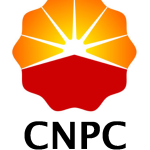 TASKS
To create a powerful video surveillance system covering the whole business office, taking into account the distinguishing features of planning of office areas and parking lots.
To provide a high-quality monitoring through 114 IP-based cameras in real time 24/7 mode with the Full HD quality.
The management of all cameras using a single professional network keyboard.
DECISION
To ensure the necessary security of the office, the video surveillance system has been designed taking into account the particular layout of premises, trajectories of flows of people, the distinguishing features of entrance areas, the elevator lobbies and the parking lot. To achieve the objectives, the customer was proposed a complete solution on the basis of AXIS equipment, which allowed to provide the necessary quality of the system.
RESULT
The office surveillance system is equipped with IP-cameras for indoor and street surveillance. The system combines the 85 dome network cameras of AXIS M-model 3005 with high-quality 2-megapixel sensor that provides a video stream with a Full HD resolution with the speed up to 30 frames / sec.
The protection of the building perimeter and entrance areas is provided by outdoor cylindrical AXIS-P1355-E and AXIS-Q6045-E m IP-cameras. These models are specially designed for outdoor installation and have a vandal-proof housing with a high protection class – IP66. Built-in heater allows to use this model in a temperature range from -40 to + 50 ° C. IP-video camera transmits a video stream at a rate of 30 frames / s and with 1920×1080 resolution.
The PoE technology of power feed of all network cameras included into the system eliminates the need for additional power supply, which, in turn, saves the energy consumption of the system.