August 18, 2015
CLIENT
State Commercial Bank of Turkmenistan "Dayhanbank"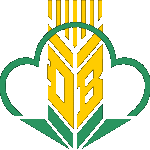 TASK
SCBT "Dayhanbank" has the most extensive branch network with more than a hundred branches in the country. It keeps pace not only with modern market trends, but also ahead of them, confidently orienting in rapidly changing technology and customer preferences. In this bank, like in any of respectful banks, a special attention is given to the safety of customers and their savings. Modern security systems – the structural units, self-service devices, offices, warehouses, ATMs, etc. – are introduced to the bank. While choosing a CCTV equipment, SCBT "Dayhanbank" singled out the main tasks as follows:
organization of remote access to the installed system;
optimization of bank's claim management work;
organization of a single control panel for a centralized monitoring.
SOLUTION
For the solution of the above-mentioned problems SCBT "Dayhanbank" chose the equipment provided by the HIKVISION company.
RESULT
The work of a single centralized console, conducting the video surveillance of the bank's premises, adjoining territory and self-service devices (ATMs), as well as the monitoring of the technological operations process has been provided.
At the current time the construction of the whole security system of SCBT "Dayhanbank" completed, the surveillance of its premises and the adjacent territory, as well as the monitoring of technological operations process is being conducted.
The construction of local surveillance systems for self-service devices (ATMs) was the among the priority tasks.
The task for organization of a single remote control for centralized monitoring arose from the need to integrate the self-service devices, as well as the bank's offices to the unified system. Currently, the branches (over 100 offices) and ATMs (about 1000) of the bank are equipped with video surveillance systems.